PVC is resistant to weather conditions, chemical corrosion, shocks and abrasion. Therefore, PVC is the preferred by customers in outdoor environments and many other places where durability is required.
PVC is used in all areas of our life and commonly in window profiles mainly for the following reasons:
Durability and lightness: When compared to wooden and aluminum materials used in manufacturing window profiles and doors, PVC material is more durable and functional. The wear resistance, lightness, good mechanical resistance and toughness of PVC are important technical advantages that make PVC preferred in building and construction works.
Fire resistance: PVC is hardly flammable by nature since it has chlorine atom in its polymer chain. In other words, it has a high flash point. The burning immediately stops when the source of heat is removed. This property makes PVC suitable for window, door and surfacing applications. On the other hand, wooden materials are easily flammable and they spread the flame.
* Longevity: Before manufacturing products from PVC material, PVC is combined with a series of certain additives. The additives define the mechanical properties, gloss, weather resistance, color, clearness and electrical property of the product.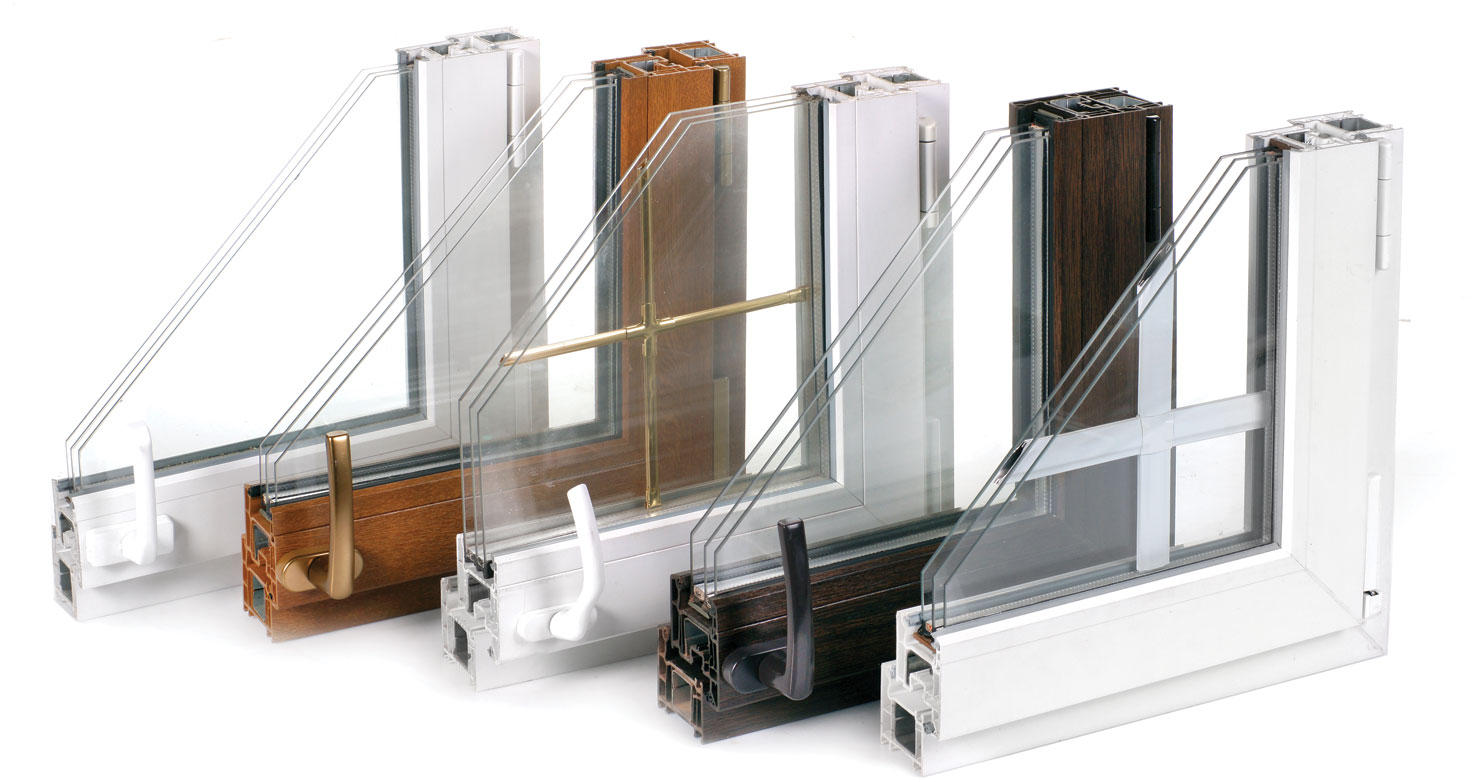 Economy: Lightness, durability and flexible design of PVC provide price advantages in many applications. PVC components used in construction offer perfect price/performance advantages. PVC does not require maintenance and painting unlike wood. PVC is durable and very suitable for long-term applications that do not require maintenance. The cost of manufacturing and use of PVC is lower compared to aluminum and wooden products.
Good insulation: Thermal conductivity of PVC material is better, namely lower, when compared to wooden and aluminum materials used in production of window profiles and doors. Therefore, PVC is the best material used in manufacturing window profiles and doors in terms of heat conservation. Aside from heat, PVC is a real insulating material used against sound, humidity and similar external factors.